Are you running a web design business? Are you looking for a way to scale your website design agency to whole another level? Well, if yes, you are in the right place!
Boosting your website development business can be quite a challenge, but it can be made a lot easier if you choose the right approach and the right tools.
One of the most useful tools for any web designer is Elementor.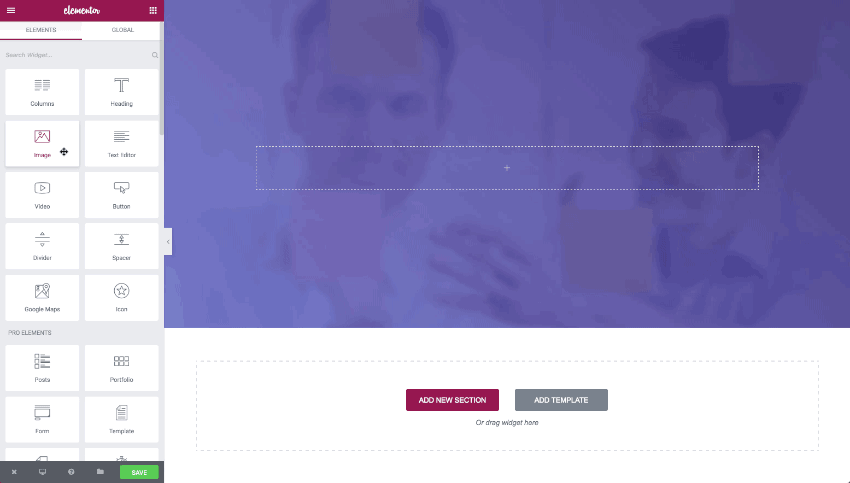 Elementor started as a page builder, but with time it has evolved a lot, and with this tool now you can create and design website parts like Header, Footer, Archives etc.
In this article, we will look into how you can expand your web design business with the help of this epic page builder.
If you have already been using Elementor, you might be aware of the powerful features that Elementor offers but most of the times web designers do not use all of the features. So, if you feel like you are not making the most out of Elementor, this article will reveal all the awesome features of Elementor!
How To Use Elementor to Boost Your Web Design Business?
Here is a list of all the core feature of Elementor. All these features are listed while keeping a web design business in mind. Therefore you will be able to add more value to your web design business with the Elementor Page Builder.
So, without any further ado, let's jump in!
Feature Loaded Free Version
The free version of Elementor (available on WP.org) is loaded with powerful features and will definitely make your life easy. The free version includes over 25+ Elementor Widgets which will make your life easy. These widgets offer extensive options to build almost all kind of websites and hence, the free version has over a million users.
Our Pricing
Transparent, fair and flexible pricing options with access to all of our services. Senior experts. Fast turnarounds. Remarkable designs!
Speed and Efficiency
The era of coding your way to create a website is long gone. With Elementor, you do not need to write a code to create a website. As Elementor is a Drag and Drop builder, it allows you to create fully functional websites without touching a single line of code.
The layout of the page builder is designed to make everything speedy and quickly accessible. Once you get a hold onto the elementor's page builder layout, you will see how easy it is to design a page. Every setting, whether it be of a column or a widget, is divided into three tabs – content, style and advanced and this makes it easy for anyone to navigate and jump to the setting you want.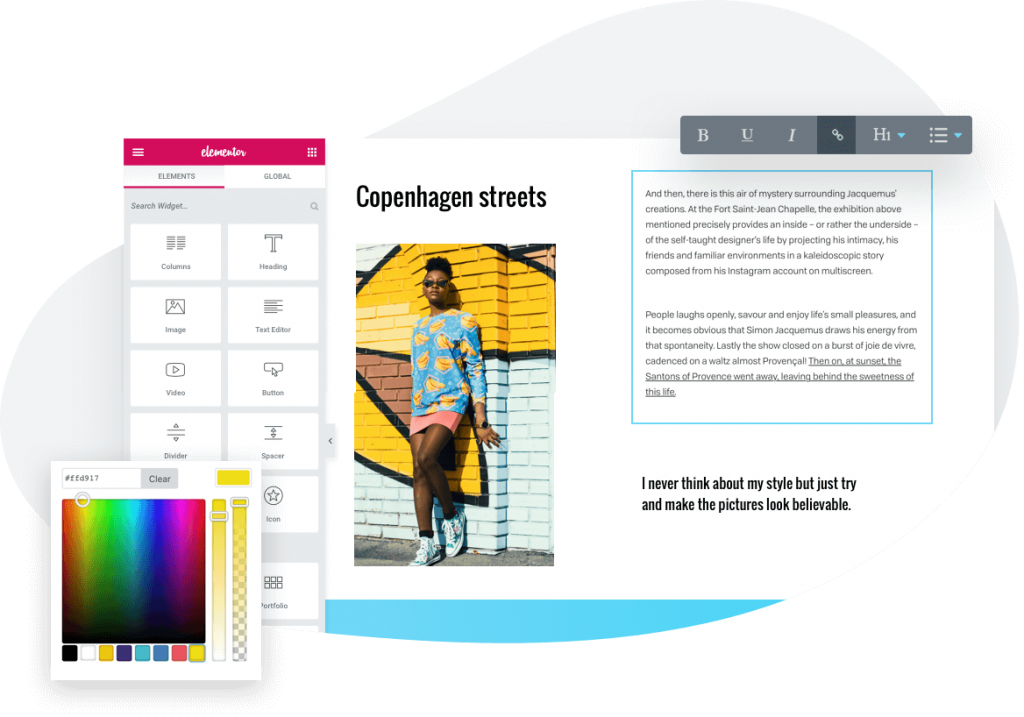 Intensive Design & Styling options
Elementor does not limit your design capabilities rather it takes it much further and allows you to do more design changes to your WordPress website. You can add Gradient background or can make your background come alive with the background video feature.
There are other useful design features as well such as the background overlay, full canvas layout, box shadow, and the blend modes. All these features you can use with the Elementor Page Builder.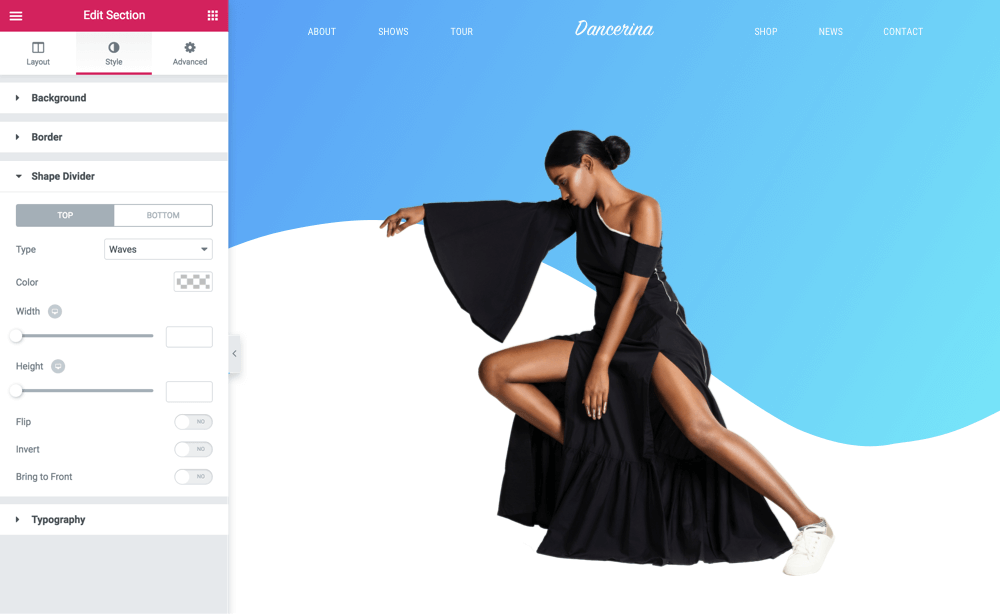 Ready to Use Templates
Sometimes comes a project which does not have any special requirements and you know that the project can be done with a basic or generic page layout. In this case, templates can be of great help. Templates come with both free and pro version of Elementor. There are loads of templates that you use on your page.
If you do not want full page templates and rather want a pre-designed part of the website, say, a contact section. In that case, you can go with the Blocks. These are predesigned parts of a web page that you might need, and there are loads of blocks that you can use on your website.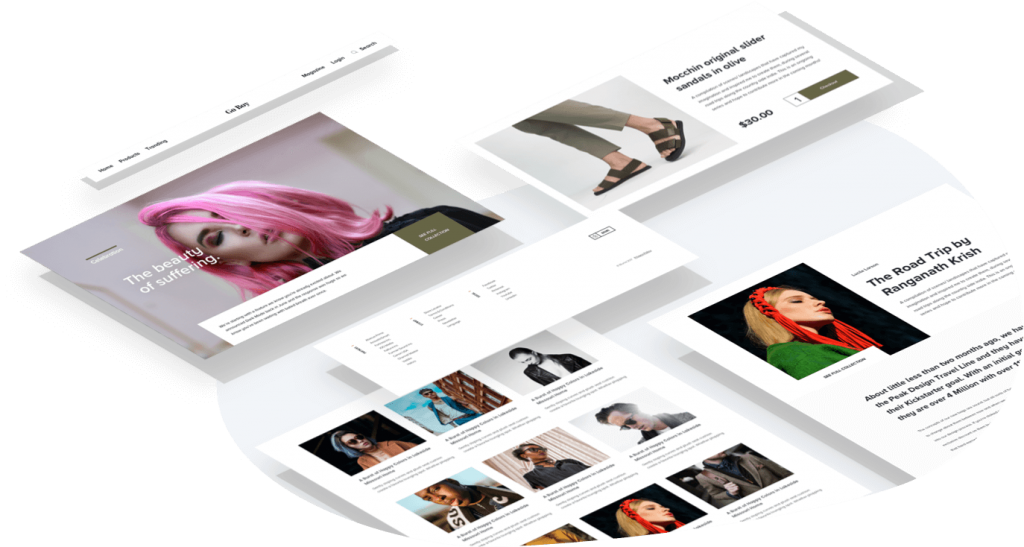 Cost Effective
I am sure you know that the plugin has two versions, Free and the Pro version.
Let's talk about the Free version first. While there are other "free page builders" available out there but not even a single one offers near as much as what elementor offers. The free version comes with as much as 30 widgets which you can use to design your website. There are loads of other functionalities that you can have on your website with the Free version.
Now, coming to the Pro version, the list of features here is neverending. With so many features, you can LITERALLY customize your whole website without touching a single line of code. Whether it is the header or the archives page, you can design and change the functionality from simple settings.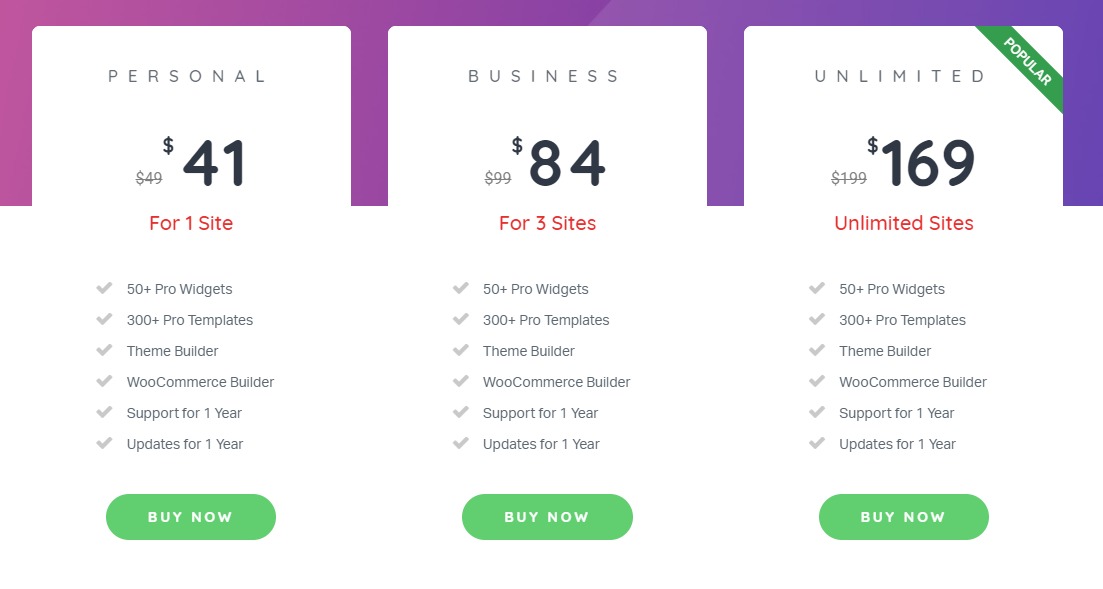 Build Theme Parts and Templates
When you design or customize a website for a client, you must be breaking down the website into theme parts like Header, Footer, Single Page, etc. and then design it, right?
Also Read: 10 Tips for Faster Elementor Workflow
With Elementor, you can do the same as well, but in this case, you do not need to code your way in. Most page builder's capabilities are limited to the content part of the page, but elementor allows you to edit the whole website and every part of the website individually with the theme builder.
You can design theme parts such as headers, footers and not just that. You can design multiple same theme parts such as headers and can assign them to different user groups, or pages. This feature allows you to customize your theme much further and make it more functional.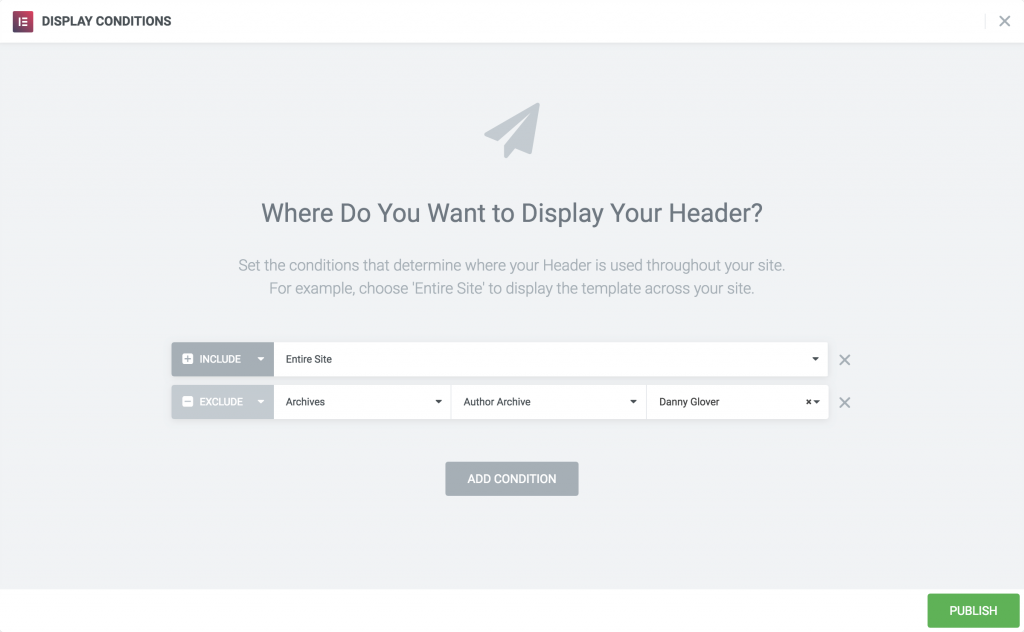 Lead Generation Features
Most of the time when working with clients' websites, there are requests to add lead generation forms such as countdown timer, forms widget, etc. For this, the website requires multiple plugins for each task, but with Elementor, you can create a create a form, countdown timer, or a call to action button without a need of additional button.
This helps in saving yourself from the misery of adding shortcodes everywhere and finding the right plugin for every lead generation form. There are other marketing solutions as well apart from the mentioned above and you can have a look at them here.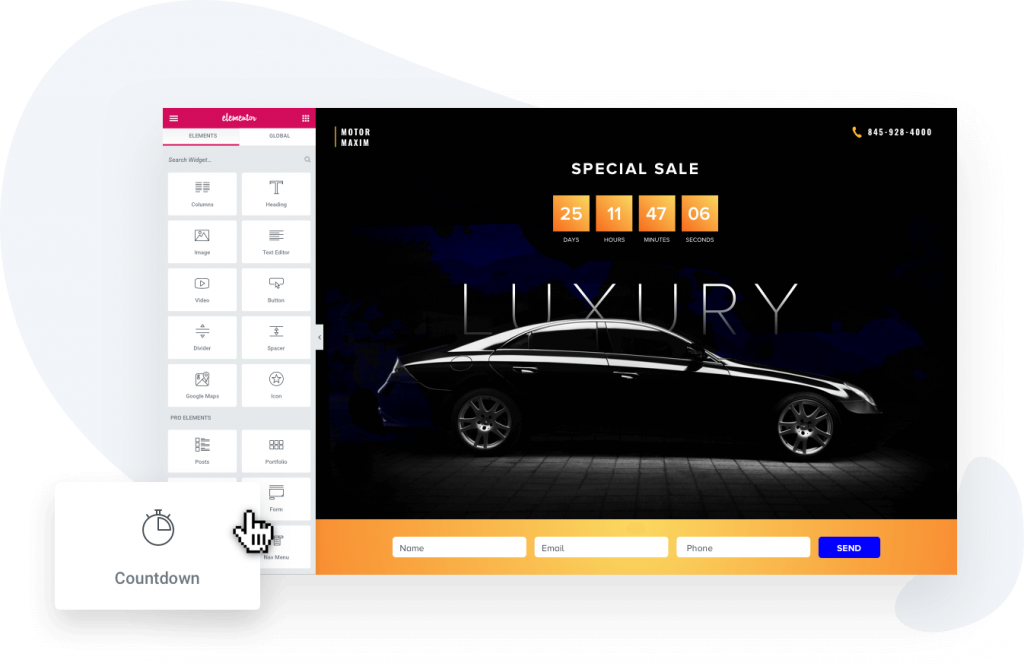 Display Dynamic Content
Elementor allows you to fetch the dynamic content of the web page and add it to your website's content. For example, if you want to create a blog single page layout, you do not have to change the layout of every blog page. You can just create a single page layout and then set it to display the archive pages. This will start displaying all the dynamic content for each blog.
You can set the dynamic content for a blog, blog title, metadata, publish date, and what not. This feature is part of the Pro pack of Elementor.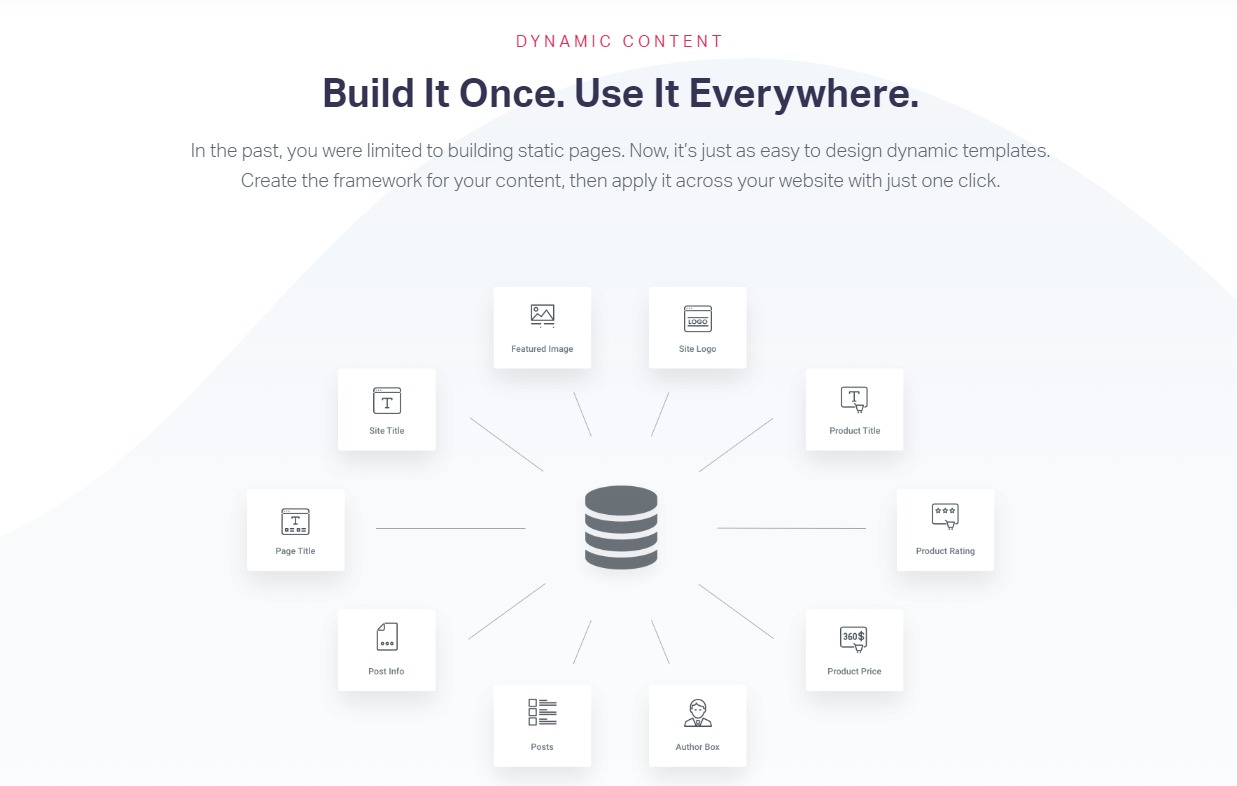 eCommerce Compatibility
If you have ever tried customizing WooCommerce shop parts, then you know how difficult it is to customize your WooCommerce Shop. But Elementor has made it a lot easy.
You can easily alter a WooCommerce shop with all the WooCommerce widgets available with the builder. Elementor makes it really easy to customize your WordPress website's parts, and you can customize a lot with this. You can change or customize the menu cart icon, breadcrumbs, product title, price, add to cart button, metadata, etc. The grieving process of customizing the theme code and seeing it break now and then is no more an issue.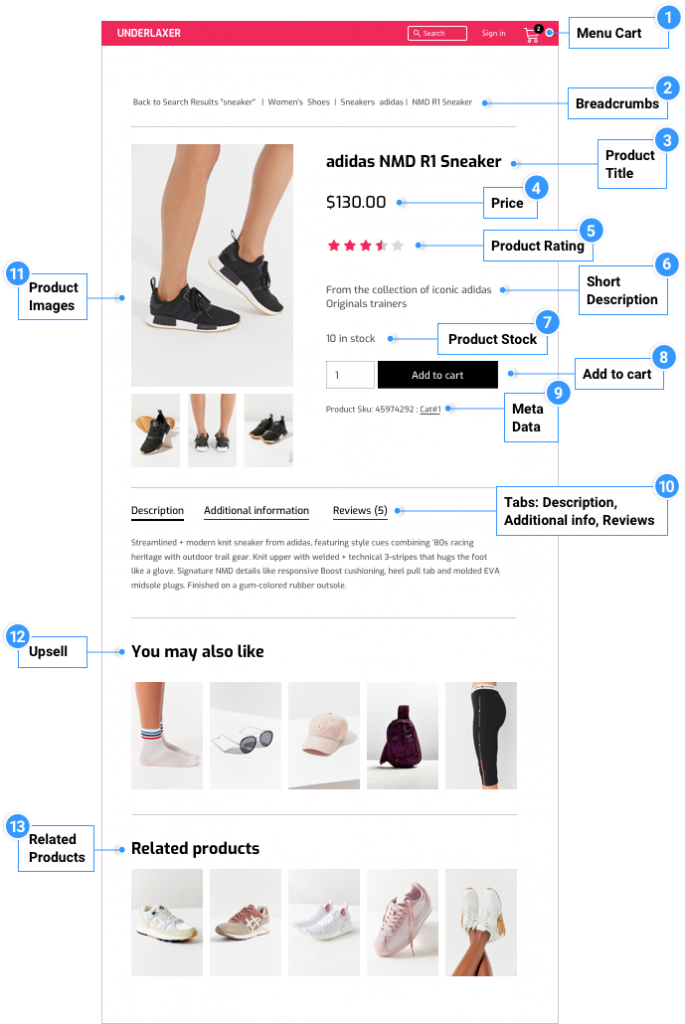 Ongoing Updates and Quick Support
The Elementor team is growing, and the professions working on the plugin has never failed to surprise us. With every big update, you get to see amazing features and more advanced options with lesser bugs and issues.
Regarding the support, the 24×7 Elementor support team takes it all. The support team will always be there to make sure you do not face a problem, and even if you do, they will make sure that it is quickly resolved.
Huge Community and Online Resources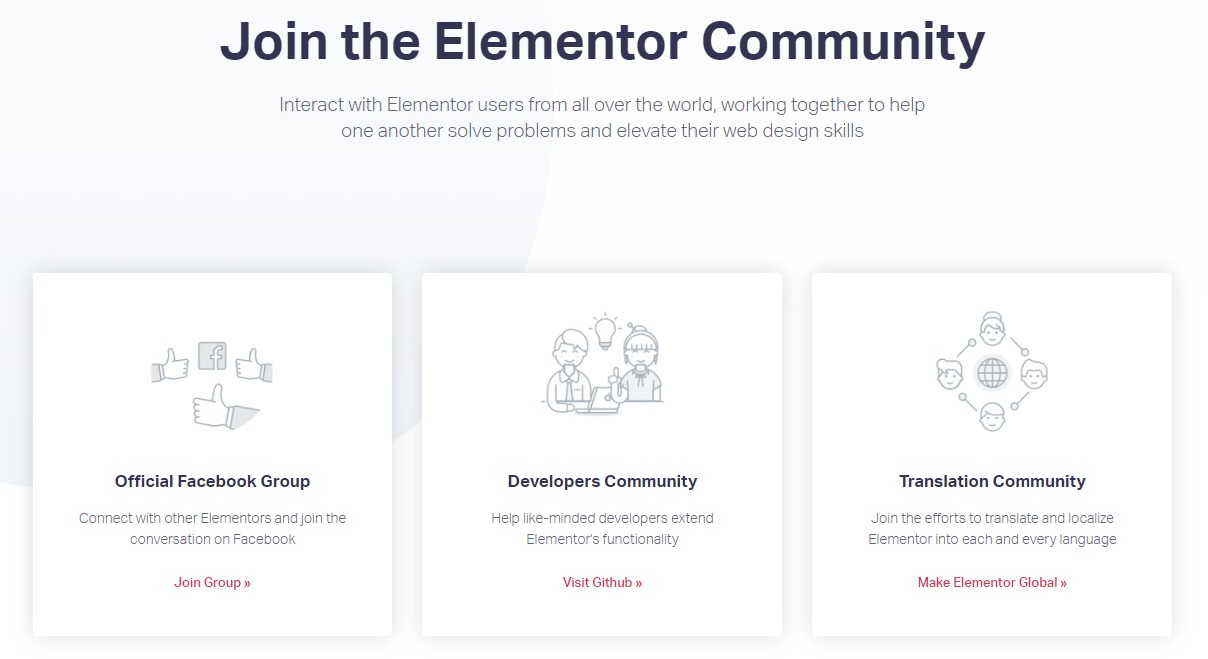 Elementor is not just a plugin now. Since it's inception, Elementor has grown significantly. And with the increasing number of the userbase, the community has grown as well. There are chatrooms, Facebook groups of super friendly and helpful people who are ready to help you out if you face any issue.
Another great thing about Elementor is the Documentation. Every single topic is well documented, and it is regularly updated while keeping in mind all the upcoming updates. If you ever face any issue and what to get it quickly resolved, the documentation will help you out.
Here are some resources that will be helpful:
Extensive range of Third Party Add-ons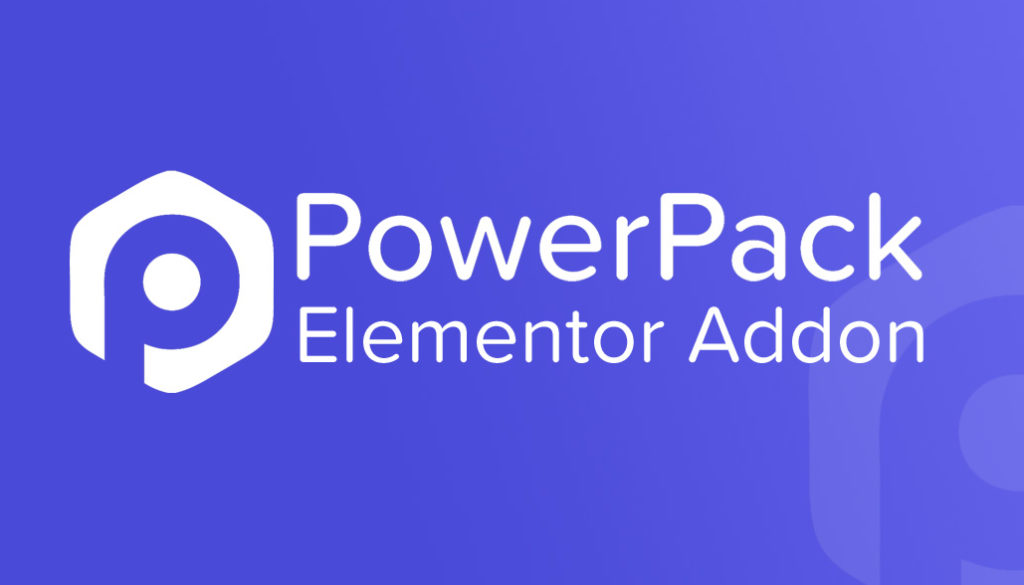 Since Elementor is growing at such a significant rate, it is creating an ecosystem of its own. With more than a million active installs on the Lite version only, the elementor family has grown a lot which is a lot helpful for any web agency. Within this ecosystem, you can find many third-party add-ons which can help you in expanding your design options with the Elementor.
One of these add-ons is our in-house product PowerPack add-on for Elementor. PowerPack is fully compatible with Elementor and comes with more than 40 amazing widgets. You can use with elementor to make your client's website even better and more functional.
You can have a look at all the widgets here and check out their demo as well. PowerPack will work with both free and Pro version of Elementor without any problem. Click here to get PowerPack now.
---
Try Elementor Yourself!
With Elementor, your website design agency can scale a lot and that too in much lesser time.
If you are still not convinced enough, you can try out the Elementor Free version first. Once you get comfortable with the product, you can go for the Unlimited Sites license and start building websites.
What do you think of the Elementor Page builder? Which feature you think is the most useful for the Elementor Page Builder? Tell us by commenting it down below.
If you found this article helpful, do share it!
Increase brand awareness, build trust and drive conversions.
A professional website custom-made for your business increases your customer trust and helps you build a better connection. And once that is done, you can expect improved purchase rates, customer loyalty and brand awareness.
---